I can't believe this, but tomorrow is the 1-year anniversary of our Fit4Miracles launch. We started out on July 28, 2011, with the Aha Moment and Plan of Action series, and then we were off!  It has been fun to get some of my thoughts and experiences down on "paper."  I look back and realize I have learned a lot and tried new things, and I met people along the way who shared some of the same successes and struggles.
I thought it would be fun to share some of the most-read posts (the numbers don't lie, people) and take a little walk down Fit4Miracles Lane.  From Valentines, guest posts, tug of wars, horses, and boxing, it seems that my trials with the trainers are on top!
Here's a few of your favorites:
Feelin' A Little Like Elaine:  Who knew I could get Tyler to do the Elaine dance?!  I think some other people broke out their dance moves at Miracles, too!
New Challenges: Discovering Your Strengths:  One of my FAVORITE things I did over the past year and a half was learn to box a little bit with Ben, one of our former trainers.  You liked his take on it!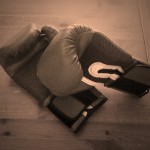 My Own Words Used Against Me and The Tug of War Continues:  Some of my tug-of-wars with Tyler, who I have been training with this last year, were your favorite, too (I think because some of you can relate!).
Some other popular posts were a little more personal:
A Valentine: Wallyball, Sweat, and a Cute Guy:  Aw, gee, shucks . . . what can a girl say?  Sometimes you just have to write mushy stuff.  : )
Vacation:  You Did Not Just Say the Fitness Center was Closed!: I've learned that sometimes things don't go your way (and it's not easy) when it comes to fitness!  Remember how I used baked beans and Ragu, all under the gaze of a stuffed-deer head named Bullwinkle?  Yikes.
And just recently the horses and their comic relief.  That was a great new (and hilarious) experience.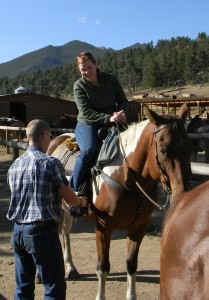 It has been a great ride.  I hope the next year provides just as much material.  From the start we have wanted it to be a place where people can sit down, drink their coffee (or green tea!), and just relate and relax.  I hope its been a little bit of that.  Thanks as always for following along.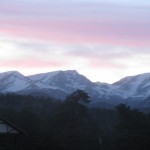 Any thoughts?  What were your favorites?
Don't forget to "Like" Fit4Miracles on Facebook!