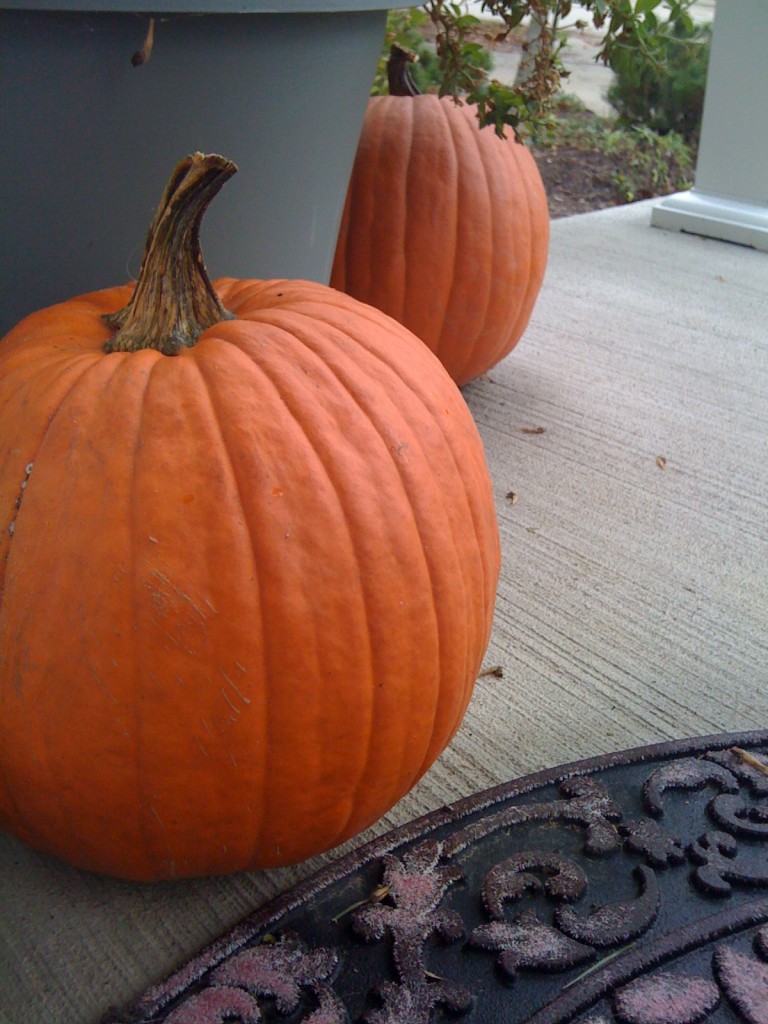 Well, it seems that fall is here.  The warm weather this month made me almost think that the cold wouldn't come.  Wishful thinking.  But the many signs of fall are upon us:  pumpkins dotting doorways, Halloween candy hidden on the top shelf, leaves evolving into reds, golds, yellows, and hot pinks, blankets out of storage and wrapped around shoulders and cold feet, and a constant itch to make hot chocolate.   This is my favorite season.
But this year I enter it with a little bit of anxiousness.  I haven't been through a holiday season yet while on this journey to better health.  I'm not sure how I am going to fare.  I thought maybe this year would be different but I am already feeling the urge to get out the mixing bowls, put on my apron, and bake something!  Pumpkin muffins, pumpkin pies, pumpkin bread pudding-something!!  I find myself watching Martha Stewart everyday and thinking of how nice it would be to roast an organic chicken and put on a hearty soup.  Oh, my!  How am I ever going to get through this?!
I am hoping to fight the urge to plump myself up and hibernate under the Christmas tree.  First, I plan on continuing my exercise routine.  I try to exercise 5 times a week so I hope to continue that.  Second, I hope to keep eating right but add in holiday treats in moderation.  I love to bake and cook during these next few months so I know I need to share the wealth and hand out goodies to friends and neighbors (and maybe let someone else lick the bowl!).  Last, I am going to focus on things that don't involve food.  My kids like to do crafts, rake leaves, hike, and help with decorations.  I want to remember that the food is not the celebration but it's the time with family and traditions that we create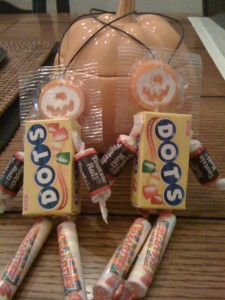 that matter.
So while the bags of Halloween treats, candied apples, and Martha's perfect pies are doing their best to tempt my inner grizzly bear, I hope to remain committed to my health and my continuing journey.  It's totally worth it.