This is not a "I did really well on my birthday and ate a green salad with fat free dressing" kind of post, so if you don't want to see loads of calories or be tempted by birthday decadence, please look away.   Fair warning.
Ok, now I can proceed.  As you know yesterday was my birthday, and I had no plans to count points, get on a scale, or even think about a calorie.  Freedom!!!!  Of course, I did not disappoint and was successful.  That's a goal I can meet!
Dan started the day by bringing me a warm bag full of Egg McMuffin-hash brown goodness, which I hadn't had in a year or so I think.  I sat like a queen in my bedroom, hiding away from my kiddos, and enjoyed each bite.
Then Dan carved out some time for us to go to Indy.  We ate at P.F. Changs and had a wonderful lunch and birthday dessert (which was a surprise treat from the waiter, and thankfully he didn't sing).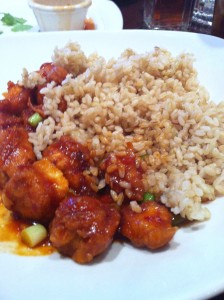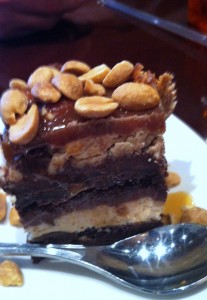 We walked off some of those calories by doing a little shopping (I love Crate & Barrel at Christmas-gingerbread men, glittery ornaments, white crisp plattters, and pine cones!) and exploring some of the shops we don't have here (have you checked out West Elm?  Amazing!)
Then when I got home I was treated with a dinner from The Olive House and a rich, chocolatey ice cream cake from Silver Dipper. Yum!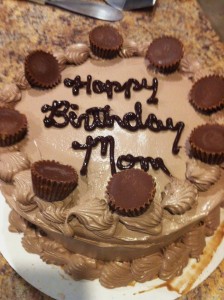 After all the festivities, it was 7:40 and I was full of food.  And of blessings.  I truly had a wonderful day and am thankful for the blessings I have.  It's a privilege to be able to decide what and when to eat and how much.  I am fully aware of that.
Today the eating will cease and I'll be back at Miracles . . .but I'll probably still be dreaming a little of window shopping, P F. Changs, and peanut butter cups.